"Learning and development has arrived at a fork in the road. Down one fork, L&D will continue to take orders for training, coaching and e-learning. Down the other fork, you will step onto the road less travelled, and you will gain new skills that enable you to become a trusted partner whose input delivers high performing people.
Which road will you take?"
Paul Matthews, Founder and Managing Director
Who We Work With:
  What's Coming Up:
People Alchemy on stand 609
Get a demo of the multi-lingual Alchemy Learning Pathway (ALP) 2.0:
currently available in English, Arabic, German, Russian and Spanish
ground-breaking SaaS learning platform that accelerates the time to proficiency for people new into a role
developed to apply the latest informal learning concepts to 'manage' the 70% experiential and 20% social parts of the learning process
new technology led approach allows any learning journey to be created
multi-currency ROI calculator
We also give away free trials to our online performance support and development resource, the Alchemy Performance Assistant.
Drop your business card in the bowl to win a copy of Paul Matthews' bestseller Informal Learning at Work in our prize draw.
To register for the exhibition and free seminars click here.
  Recent Posts
Get ready for #learningatworkweek with FREE online performance support @LAWWeekWire t.co/azu7rPD6Xx t.co/xXFmNdShJa
Show

Media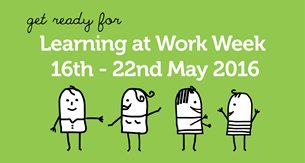 Join Paul Matthews on his new Webinar: Performance Consulting –The Easy Way, t.co/Zwm073GOWf @PeopleAlchemy t.co/JWoV0gaOsF
Retweeted by People Alchemy
Show

Media